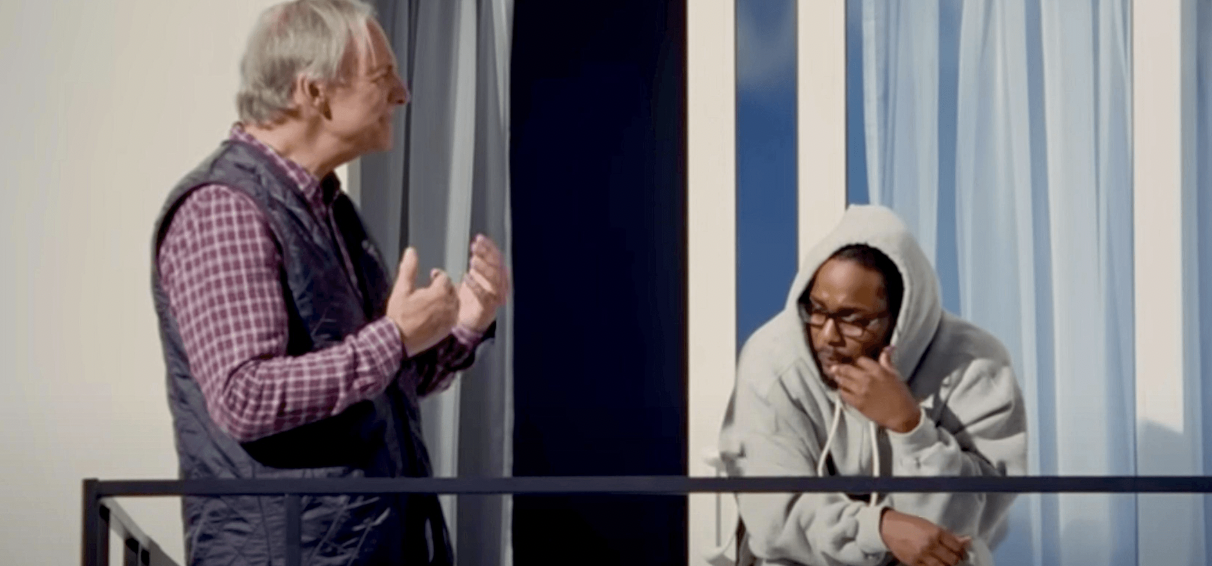 15 Dec

Here are 3 "On the Money" Campaigns From 2022

The speculation and anxiety surrounding the potential recession is in full swing. According to TIME, 501 non-profit business membership and research group organization The Conference Board published a survey in October of this year. It revealed that 98% of CEOs were preparing for a U.S. recession in the next 12 to 18 months. Expectations for a recession can also exacerbate an impending recession.

The impending recession is not only affecting businesses; it is affecting American families as well. As we approach the holiday season, Americans everywhere are concerned about their ability to afford gifts. It is safe to say that this year has been challenging for most Americans. As we move into 2023, we could use a mood-booster. Let's look at a few successful, creative, and  light-hearted marketing campaigns of 2022.
Cash App's "That's Money" Campaign
Cash App, a mobile payment service and app, has garnered a lot of brand recognition since its launch in 2013. A great deal of Cash App's success can be attributed to its many celebrity partnerships and its incorporation of culture, diversity, and social issues into their creative campaigns. 
For example, earlier this year the app launched their now ongoing "That's Money" campaign. Catherine Ferdon, head of brand at Cash App, told Fast Company that Cash App intentionally selected their partners to help them improve upon the app and work toward the Cash App goal: promote financial literacy and position the app to serve as a financial resource for anyone wishing to better understand money. Some of these celebrity partners include rapper Megan Thee Stallion, Pulitzer Prize-winning rapper Kendrick Lamar, tennis pro Serena Williams, and billionaire investor Ray Dalio.
Cash App's campaigns have certainly been a success. According to Fast Company, Cash App is seeing returns on their branding efforts. Its gross profits reached $705 million in the second quarter of 2022, up 29% from the same period last year. 
You can watch Kendrick Lamar and Ray Dalio team up in "PgLang: That's Money," an educational short produced for Cash App's "That's Money" campaign here.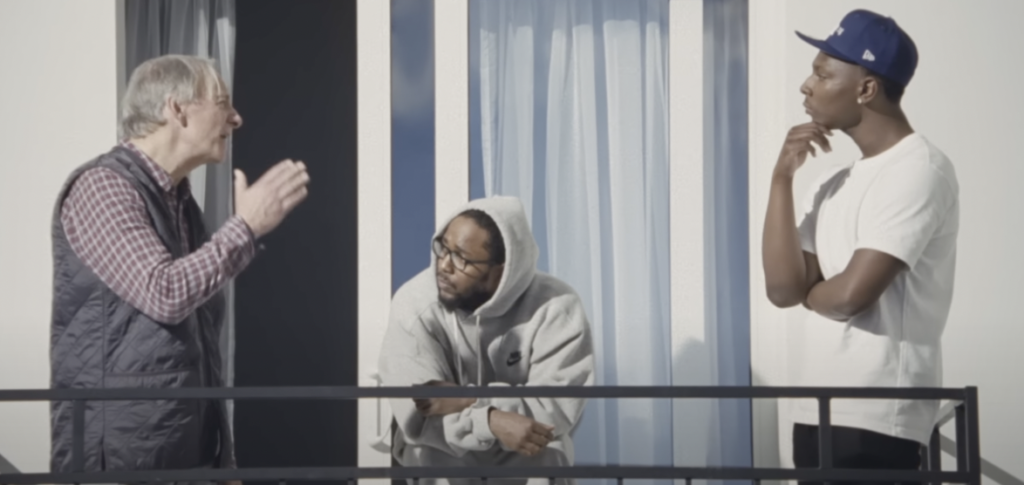 Heineken's "The Closer" Campaign
Heineken released a campaign that speaks to the importance of maintaining a healthy work-life balance. The product and the campaign is titled "The Closer." The purpose of this campaign? Promote Heineken's newly released bottle opener while simultaneously encouraging people to sustain a well-rounded personal life and productive work life. "The Closer" functions as a high-tech bottle opener with the capacity to put nearby laptops into sleep mode using Bluetooth technology. The ad advocates for a healthy work-life balance—something many Americans grapple with, especially given the current economic climate. 
According to a recent survey conducted by the American Psychological Association, 79% of adult workers in the United States reported experiencing work-related stress during the month before the survey was taken. Furthermore, 3 in 5 individuals reported negative effects as a result of that stress. Managing and maintaining a healthy work-life balance is essential to the overall wellbeing of an individual. Heineken's quirky, light-hearted campaign addresses the importance of sustaining this balance while simultaneously invoking a feeling of happiness and relaxation—something that everyone should experience after a long, hard day of work.

You can watch Heineken's "The Closer" campaign ad here.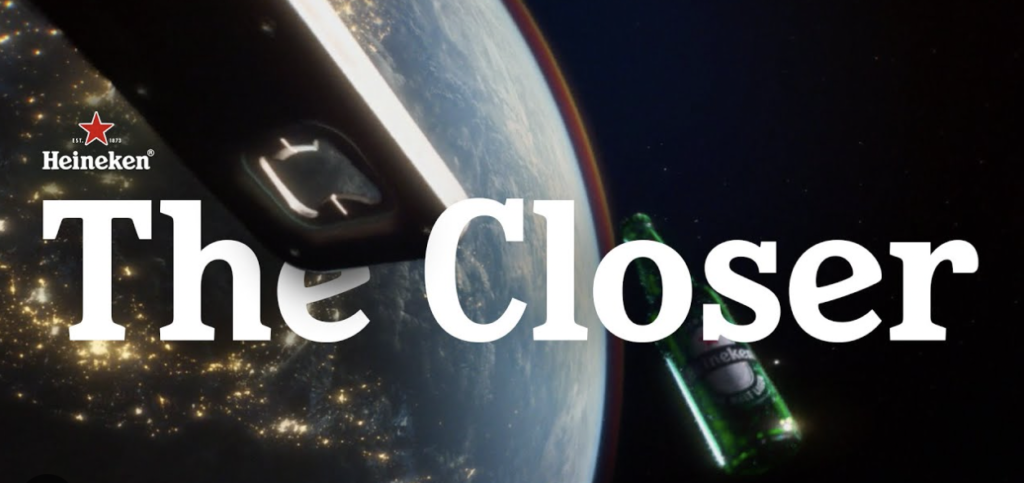 Miller High Life's "Leg Lamp Beer Tower"
Last, but certainly not least, Miller High Life's "Leg Lamp Beer Tower" campaign . Given the impending holiday season, I figured I would save the best for last. 
Miller High Life paid tribute to the holiday classic "A Christmas Story," this year—a movie beloved by millions. On December 9th of this year, Miller High Life released a 3 foot tall, 35-pound leg lamp reminiscent of the fishnet-embellished lamp of the original movie. The lamp includes Miller High Life branding; it is battery-operated, and it comes with a removable, tasseled lamp shade (similar to that of the movie.) It unveils a receptacle which doubles as a beer tower. According to Marketing Dive, this concept follows the November debut of the sequel to "A Christmas Story" and "nods to Miller High Life's 120th anniversary."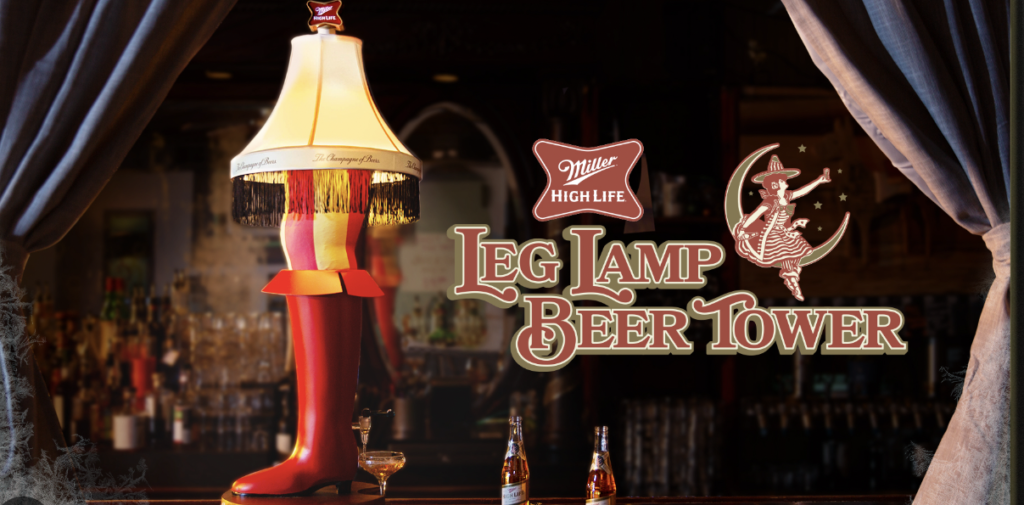 What Were Your Favorite Marketing Campaigns of 2022?
It is clear that beer companies really "hit it out of the park" this year, as 2 of the 3 of the campaigns listed in this post were executed by beer companies. That is not to say that other industries did not put out exceptional campaigns this year as well—they did! Do you have a favorite? Let us know in the comments, and sign up for our newsletter for more up-to-date, industry related content!