Marketing ROI
Don't Guess! Know. Act. Win.
Agent-Based Modeling (ABM) is the Future of Marketing Analytics
Looking for better answers to complex marketing questions?  Unhappy about having invested in a marketing analytic 'solutions' only to find they are not just wrong, but a waste of money and time?
It's time to look at the first, best and only marketing analytics solution that leverages the understands the buying behavior of consumers. MarketSim Agent-based Modeling Marketing Analytics® focuses your efforts by giving you the understanding of how a consumer behaves, not how your media performed last year.
ProRelevant Marketing Solutions provides global corporations, brand marketers and brands the answer to measure, prove and improve marketing Return-on-Investment (mROI) – remove guesswork from putting your strategic plans together? Read more…
Meet MarketSim Agent-based Modeling Marketing Analytics® 
ProRelevant's innovative platform is called MarketSim Agent-based Modeling Marketing Analytics® and MarketSim delivers fast, strategic and tactical decision support to improve your marketing effectiveness across the board. We simulate the entire market across categories to improve marketing ROI. We drive increased revenue, profit, brand awareness and market share. Read more…
MarketSim Agent-based Modeling Marketing Analytics®
We can handle it…
Market mix modeling (MMM)
Competitive Analysis & Benchmarking
Traditional & Digital
Social & Experiential
Influence from social buzz
Channel Dynamics
Exogenous / External factors
Preznc Competitive Assessment provides a solid foundation to understanding what needs to be done next in your online presence. How do you compete against an unknown competitor? Preznc gives insight into your own online presence and those of your competitors, which gives you a leg up. Win new prospects, customers and business – beat the competition.
With a Preznc Report subscription you gain control of your online presence. Be sure your online presence is working as hard as you are.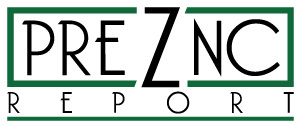 Social Marketing Strategy and ROI Last week I was in Singapore and spoke at a small conference to a group of marketing executives ranging from CPG to Financial to Airports to publishing. I spoke about 3 critical dimensions of building a successful social...
read more
What We Do
MarketSim ABM Marketing Analytics®
 – This is our premier platform that leverages big data, complexity science and agent-based modeling (ABM) technology.  ABM is a cost-effective and highly accurate data science technique and MarketSim is specially designed to apply ABM for brand marketers. Visit the
Marketer Knowledge Transfer Library
to learn more.
Preznc® Report
Kind of a play on words is 'Preznc' = Presence.  Your website is not here to compete with the likes of Amazon or Walmart.com, so how do you optimize our site and invest where it's important in your industry?  We can help you with that.
Preznc is in Beta now and we're accepting a limited number of clients.  Order now or  contact us now to schedule your custom tailored competitive assessment. 100's have already – hear what a few have had to say about their Preznc Report.
Developing and implementing an ABM model is work – work we think a data-driven marketers can do and would enjoy… but it's not for everyone.  Our ProTools Partners provide trained and certified marketers, brand strategists and researchers to help.  Some may even be in your part of the world.
We also provide professional services support to both end users and partners as needed.  Let us know what your toughest questions are and we'll find  way to answer them.
You want to know more about ABM?  Deciding to implement MarketSim ABM Marketing Analytics®?
Whether you decide to run a model in-house or with one of our ProTool partners, we can support the effort with highly-rated training.  Our facility in Denver, CO or Atlanta GA stand ready to provide a world-class training experience or we can come to you.  Let us know on the Contact Us page how we can help.
Take Our Poll
Loading ...
Want More?
Lets talk.  Skype?