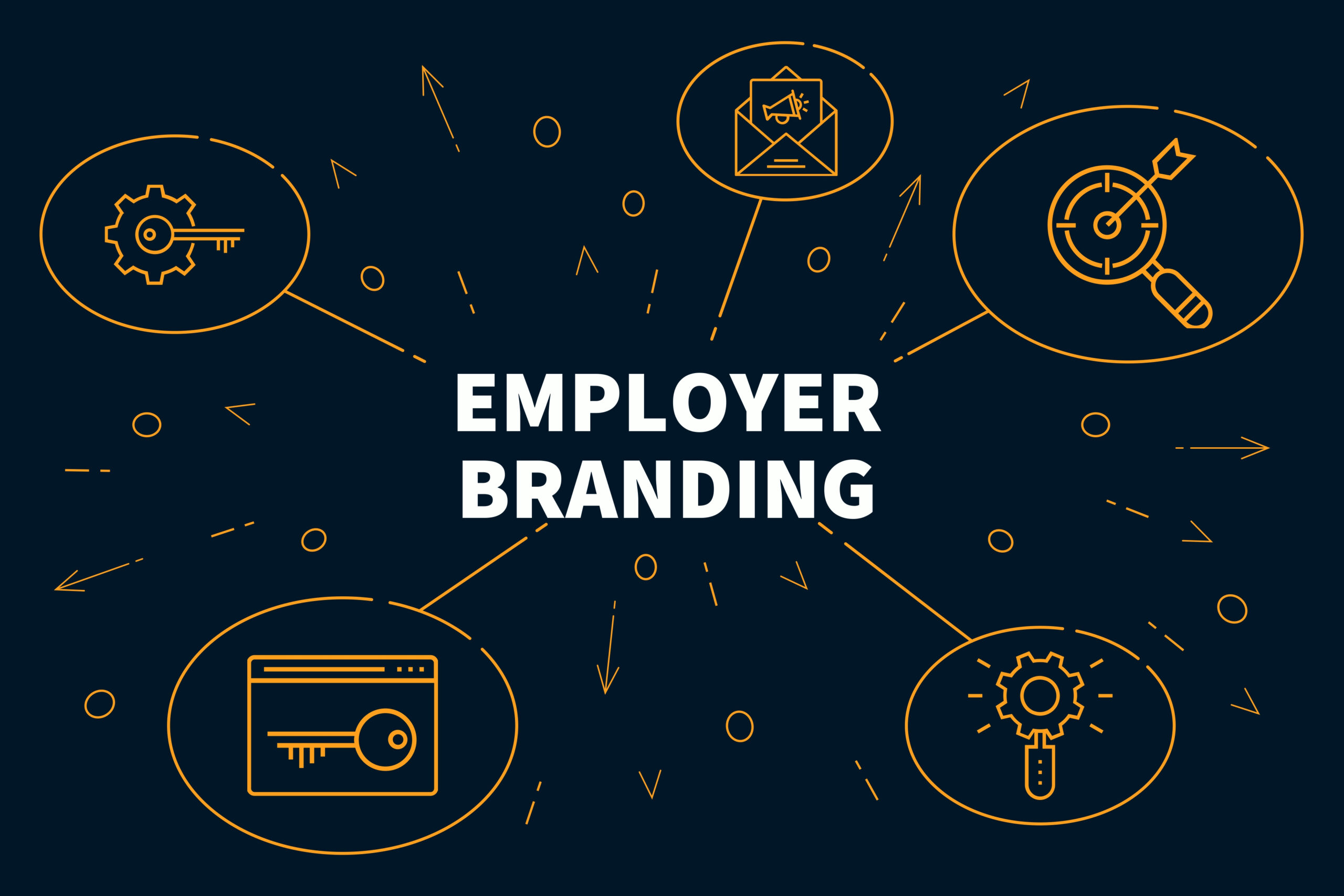 25 Jul

Use These Metrics For Your Employer Branding Strategy

"The Great Resignation," a term coined to describe the current labor market shortage and record-breaking employee transition rates, is posing challenges to business executives and HR professionals across the nation. In March of this year, 4.5 million Americans quit or changed jobs while employers posted scores of job openings—some 11.5 million. 

The Great Resignation is not only creating obstacles for HR professionals and business executives—it's challenging marketers as well. The Pandemic sparked change in the way Americans approach their work and professional lives. As a result of this change, marketers have to shift their focus to reach potential employees and boost retention. Incorporating a strong employer branding strategy can help companies attain these goals.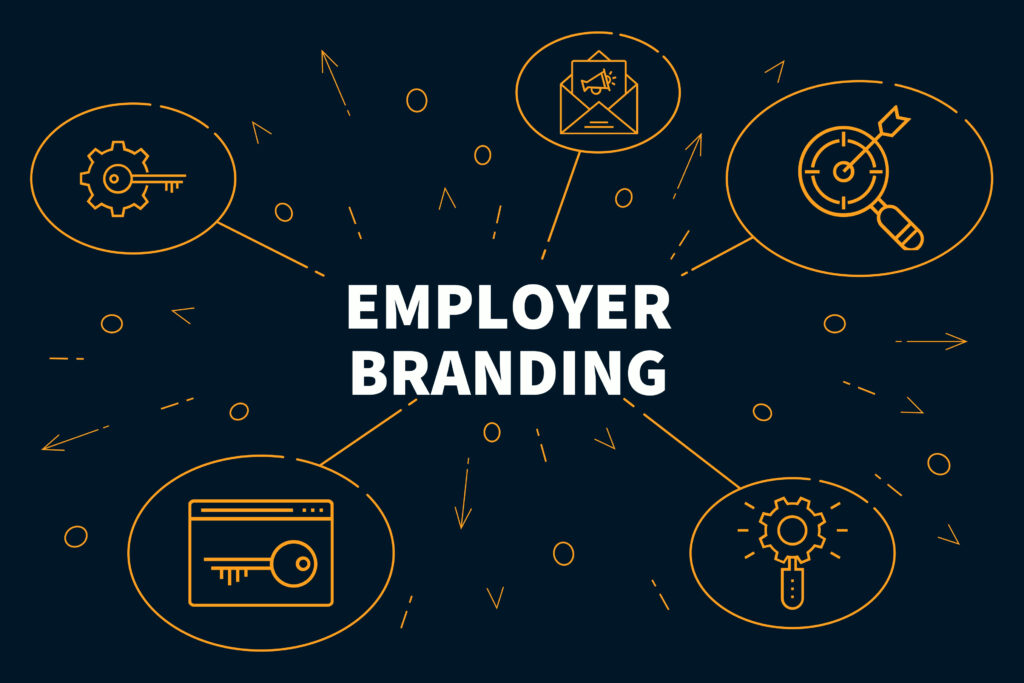 HOW THE PANDEMIC FUELED THE GREAT RESIGNATION
The Pandemic fueled The Great Resignation in a couple of ways. First, in response to the Pandemic and economic hardship, both the Trump and Biden administrations supplied Americans with government-backed stimulus payments and augmented unemployment benefits. As a result, many people decided not to return to work post-Quarantine, as it shined light on their lack of a healthy work-life balance. Furthermore, many Americans found it more lucrative to stay at home and collect unemployment benefits. People did not want to return to low paying jobs where they felt unappreciated and mistreated. In addition, many Americans changed career paths or opted for self-employment. For example, while the demand for labor increased, so too did the number of small business applications. 
Second, The Great Resignation granted prospective employees bargaining power. Many individuals who quit their job did so out of frustration. This frustration, in conjunction with the labor shortage, gave rise to job seekers' demand for change. 
Although the unemployment rate has decreased significantly since the height of the Pandemic, the labor market is still overwhelmingly tipped in favor of job seekers. For example, according to The Washington Post, there are approximately two open positions for every person seeking employment. The current labor demand is not only requiring companies to offer higher pay, better benefits, and flexibility; marketers need to develop strong employer brands to facilitate solid recruitment campaigns and boost retention rates.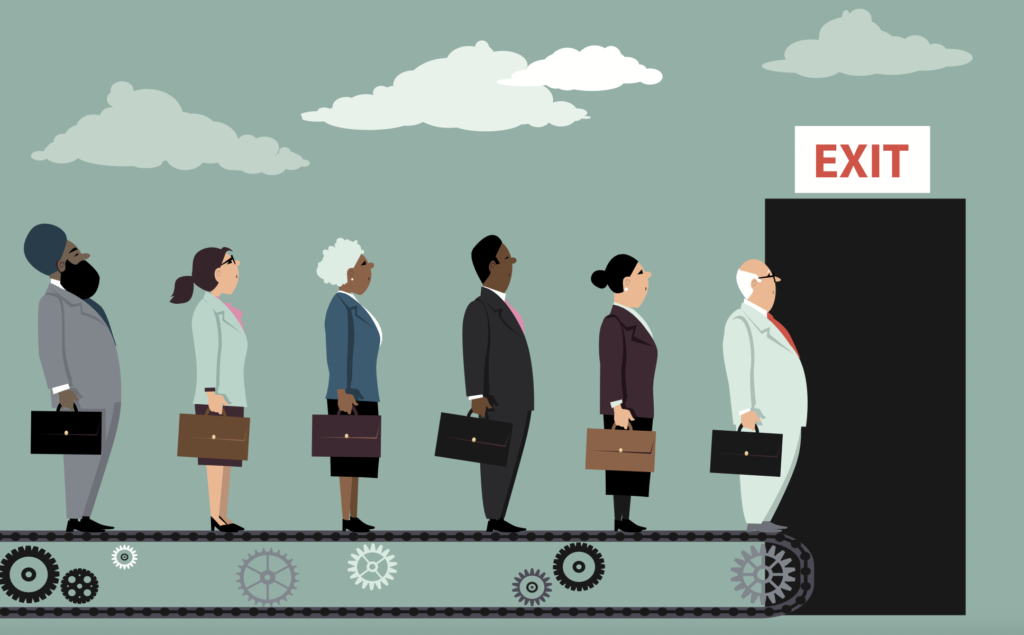 OPTIMIZE YOUR EMPLOYER BRANDING STRATEGY
The key to surviving The Great Resignation is to implement a strong employer branding strategy, solid recruitment practices, and employee retention efforts, all of which are measurable. Data is a storytelling tool; it reveals what does and does not work, helping companies beat these obstacles.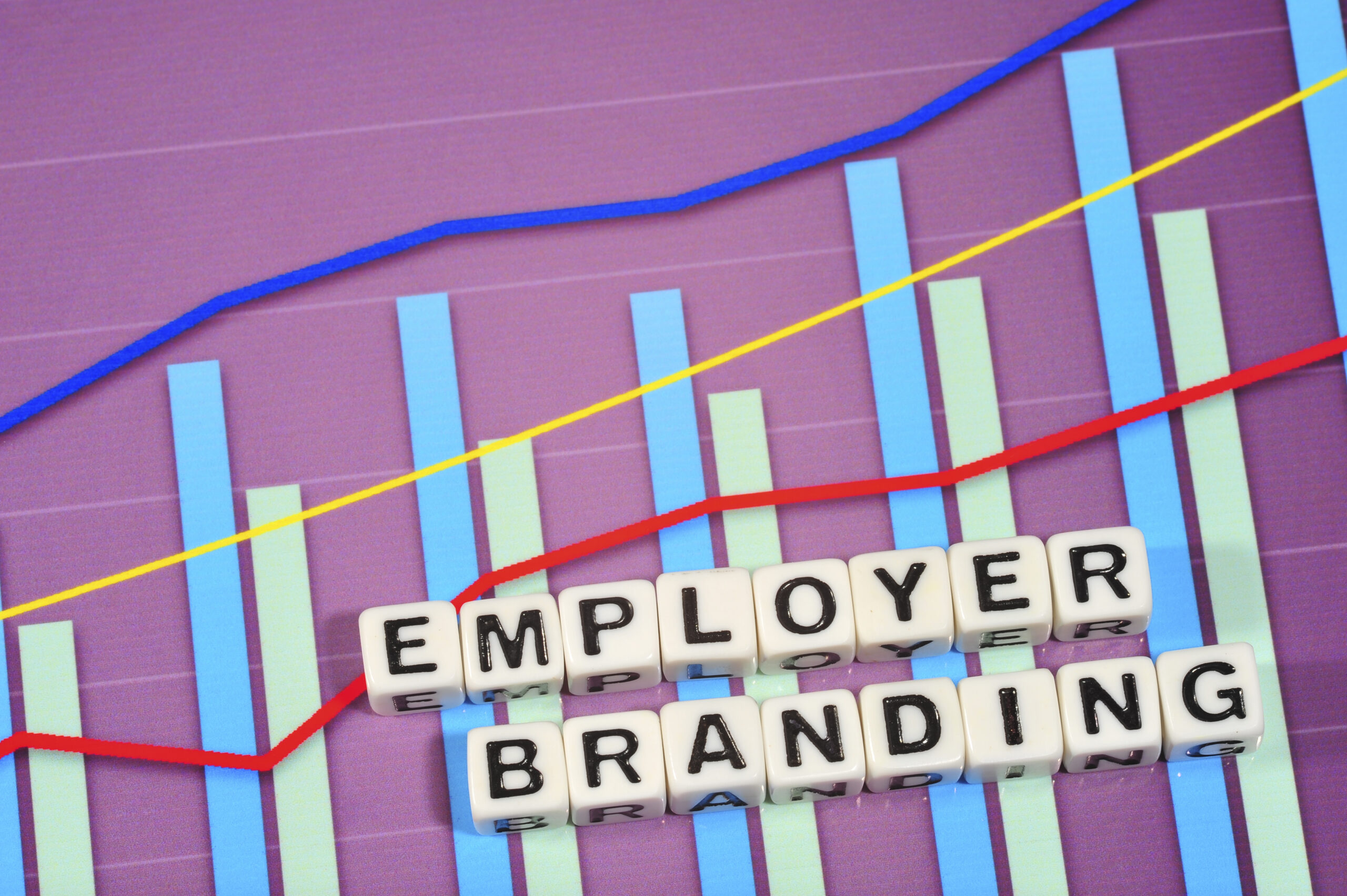 WHAT IS AN EMPLOYER BRAND? 
Simply put, an employer brand is a company's reputation as an employer. Amid the current labor shortage, employer branding is especially important to the success and growth of a business. A strong employer branding strategy widens the talent pool, attracts top talent, increases employee retention rates, and separates a company from its competitors.
Sifting through employer branding metrics can be particularly challenging, especially for smaller companies. These metrics leave room for error and do not provide the most accurate portrayal of the efficacy of the employer branding strategy. Although it can be difficult to measure, there are several strategies and metrics that have the capacity to give business executives and marketing professionals a general idea of where they stand. This allows them to improve their employer branding strategy as a way to recruit and retain talent.
HOW TO USE EMPLOYER BRANDING STRATEGY TO SURVIVE THE GREAT RESIGNATION
Analyzing employer branding strategy requires a general understanding of how both consumers and employees perceive the brand, as a company's reputation as an employer has a direct impact on recruitment and employee retention. Strategies and metrics that are used to gain a better understanding of employer branding overlap with those used to analyze recruitment campaigns and employee retention. Here are a few valuable metrics you can use track your company's success during The Great Resignation: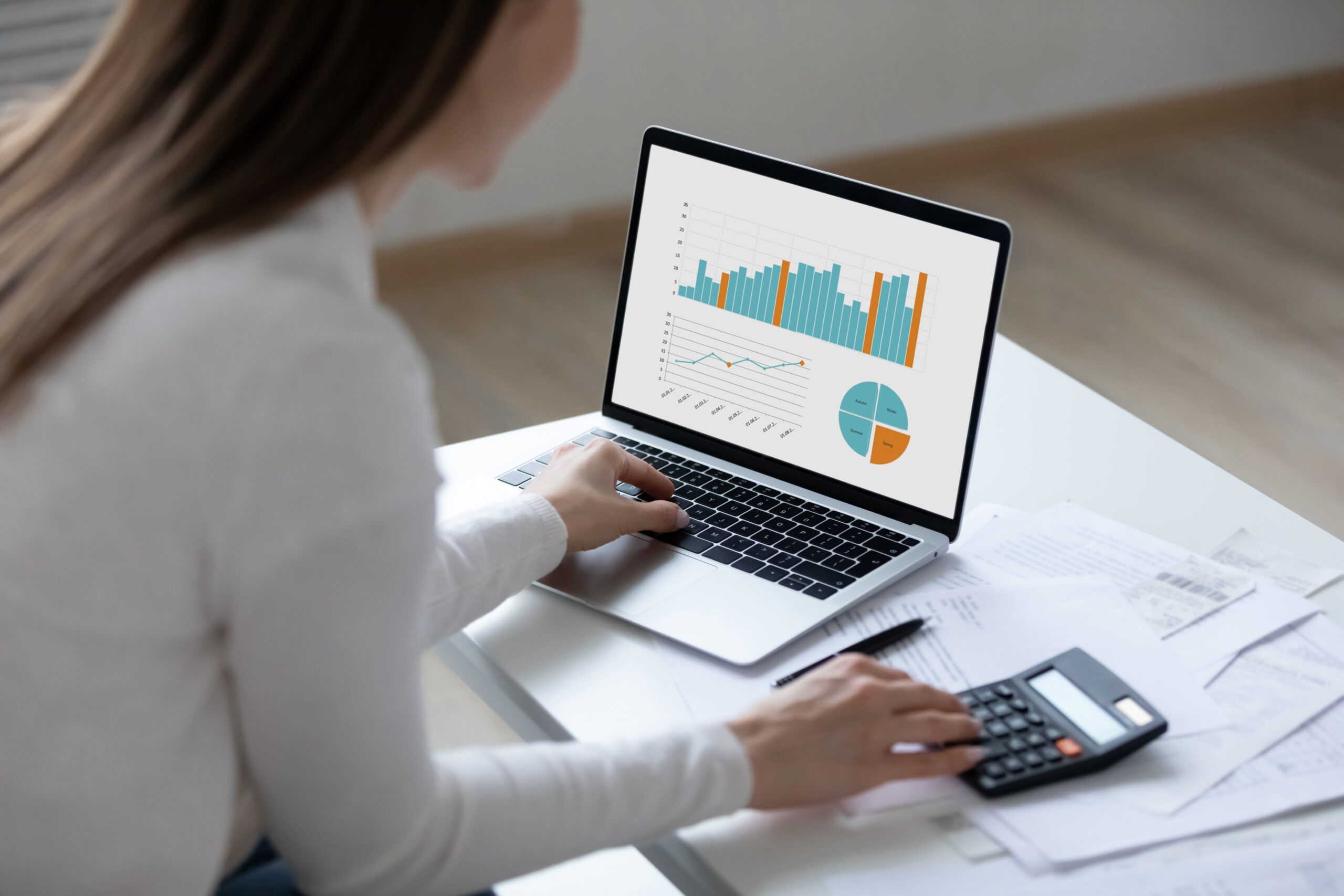 SOCIAL MEDIA ENGAGEMENT
Social media engagement is a strategy that can be used to recruit talent, spread brand awareness, and audit how consumers perceive your company as an employer . When companies regularly interact with their consumers, potential job candidates, and current and former employees via social media, brand awareness increases and trust is built. By posting about your company's work culture and benefits across social media, you are actively promoting your employer brand, building a positive reputation as an employer, and spreading awareness about your need to fill positions.
Tracking social metrics along these areas can be very helpful and paint a picture of how consumers and employees perceive your work culture and employer brand. 
WIN/LOSE RATIO
A win/lose ratio is a way to measure the number of job applicants that come from your competitors compared to the number of employees you lose to them. It helps you gauge your employer brand against that of your competitors. By observing your competitors' recruitment and engagement campaigns, you can see where your company is lacking in terms of employer brand strategies. 
JOB ACCEPTANCE RATES
Job acceptance rates are important to consider when analyzing the effectiveness of your employer branding strategies. A weak job offer acceptance rate is indicative of poor employer branding. Seeking feedback from all applicants is integral to improvement. 
QUALITY OF HIRE
Quality of hire measures the value a new employee brings to the company. According to Fraser Dove, LinkedIn's Global Recruiting Trends 2016 Report states that quality of hire is "the single most valuable performance KPI in recruitment, but it is notoriously difficult to measure" and involves a great deal of metrics such as performance reviews, hiring manager satisfaction, pre-hire metrics, retention and more. Like many employer brand analytics, measuring the quality of hire is not nearly as accurate as some other forms of measurement. For example, retention is not very accurate when it comes to assessing quality of hire due to the variables that lie outside of the individual's performance.
EMPLOYEE ENGAGEMENT RATES
Employee engagement rates are another way to effectively analyze the strength of your employer branding. High levels of employee engagement demonstrate an overall positive view of the company by its employees. In addition, measuring employee engagement rates is effective in tracking employee retention levels. When a company has strong employee engagement rates, they tend to have high levels of employee retention.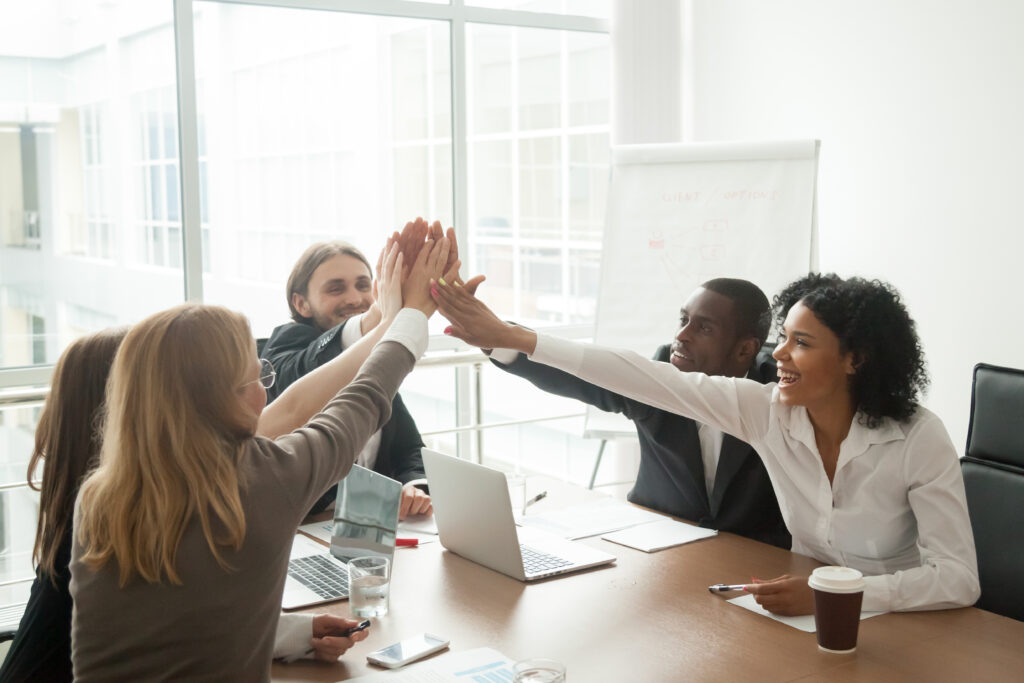 HOW MARKETERS CAN OVERCOME ADDITIONAL POST-COVID CHALLENGES
The Great Resignation is but one of the many obstacles marketers and business executives face post-COVID. For example, rapid changes in consumer behavior and media consumption have created an entirely new set of rules in the Post-COVID marketing world. These changes require marketers, business owners, and HR professionals to adapt in order to survive. 
There are many resources marketers can utilize to conquer post-COVID barriers. For example, in my newly published book, The Post-COVID Marketing Machine, I touch on these obstacles and provide data-driven, consumer-centric solutions using case studies from prominent U.S-based firms. Case studies, books, marketing blogs and newsletters will be your friend as you adapt to these drastic changes in marketing strategy. 
If you are interested in reading The Post-COVID Marketing Machine, you can purchase your copy here.