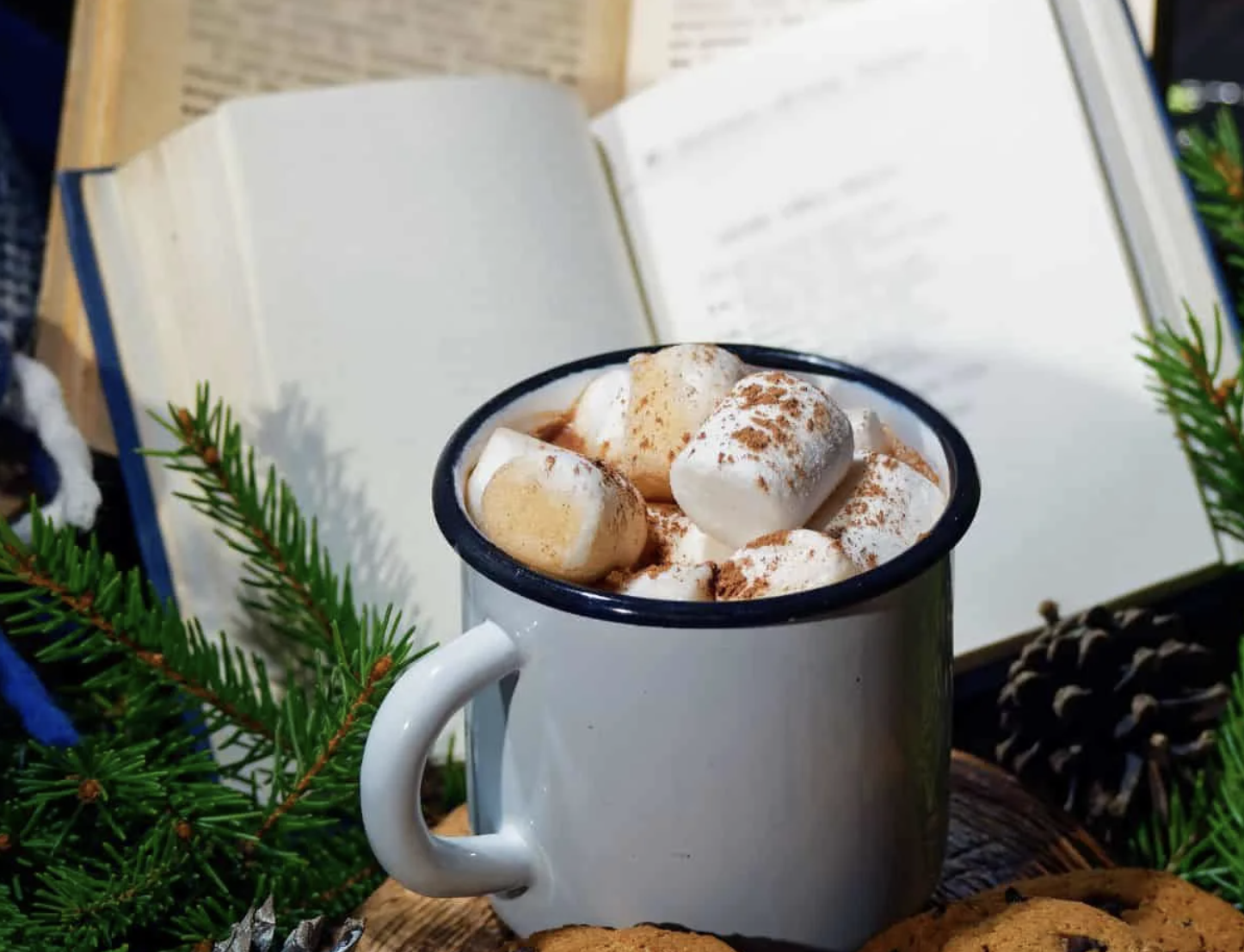 23 Dec

Here are 4 Holiday Reads to Prep You For 2023

The holiday season is upon us. That means snuggling up with a good book while sipping on some hot cocoa for many of us. Marketers, If you are looking for recommendations for holiday reads, you're in luck! With all of the rapid change present in our industry, here are a few ideas to get you relaxed and prepped for the new year:
1. Quantum Marketing
by Raja Rajamannar
It is no surprise that marketing has undergone significant changes in recent decades, as technology has evolved significantly. As a result of this evolution, a complete rethinking of current marketing practices, including the concept of a brand, is required for growth. 
Quantum Marketing, written by Raja Rajamannar, Chief Marketing Officer of Mastercard, discusses the ways in which businesses can stay relevant and garner success in the rapidly changing marketing industry. By understanding the evolution of marketing, using the right strategies and tactics, and fostering innovative thinking, brands can excel and increase ROI. Quantum Marketing is intended for marketing professionals who wish to understand the ever changing marketing landscape and the role it will play for companies, consumers, and society in the future.
You can purchase Quantum Marketing here.
2. Unleash the Power of Storytelling: Win Hearts, Change Minds, Get Results
by
Rob Biesenbach
According to Semrush's 2022 Global Report, The State of Content Marketing, it is imperative to implement creative, audience-relative storytelling into a content marketing strategy. In order to achieve this, marketers must work closely with both the customer service and sales teams to better understand their target audience.
I listed Unleash the Power of Storytelling as an excellent holiday read because it is the ultimate guide for creating and conveying persuasive stories that have the propensity to help companies achieve their goals. 
The book includes a process for developing compelling stories, as well as tips for delivering them. In addition, it includes examples for using storytelling in a wide range of situations, including customer interactions and meetings. Unleash the Power of Storytelling focuses on the science behind emotion and why stories work. This book provides a solid, pragmatic approach to mastering the art of storytelling.
You can purchase Unleash the Power of Storytelling: Win Hearts, Change Minds, Get Results here.
3. Beloved Brands: The Playbook for How to Build a Brand Your Consumers Will Love
by Graham Robertson
Beloved Brands is intended to assist marketers, entrepreneurs, and students develop their brand management skills. It provides guidance on how to think, define, plan, execute, and analyze a brand. Furthermore, it contains tools for creating a brand idea and developing its execution plan. The book covers topics such as advertising and analytics and includes multiple templates for brand plans.
Beloved Brands is perfect for any professional looking to improve their brand management skills, from entry-level professionals to experienced CMOs.
You can purchase Beloved Brands: The Playbook for How to Build a Brand Your Consumers Will Love here.
4. The Metaverse: And How it Will Revolutionize Everything
by Matthew Ball
The Metaverse is rapidly becoming a significant part of modern life. It will shape myriad industries, including marketing. 
It is expected to revolutionize the way we live and work. In The Metaverse: And How it Will Revolutionize Everything, Matthew Ball defines the Metaverse and explores the technologies that will power it. In addition, he explores the concerns and challenges associated with the Metaverse, including its virtually limitless applications. He also predicts the "winners and losers" in the Metaverse, examining the role of Web3, blockchains, and NFTs in its development. The Metaverse is set to create trillions of dollars in new value and dramatically transform society, making it a trending topic for business executives and marketing professionals.
You can purchase The Metaverse: And How it Will Revolutionize Everything here.
What Books Do You Recommend?
Have you had the chance to read any of these books? With all of the change surrounding consumer behavior and media consumption, and with the rapid advancement in technology, marketers are always learning. For example, I have been testing out ChatGPT, a chatbot developed by OpenAI. I used it as a tool to write this blog. Have you ever tried it? What are your thoughts on it?
One of the greatest ways to gain insight into new marketing trends, such as artificial intelligence, is to read books published by industry professionals. My most recent book, The Post-COVID Marketing Machine, is now available for purchase.
As we enter the new year, do you have any recommendations that we should review?