The Marketing Calculator Blog
ProRelevant's Blog on Marketing Strategy, Tactics and Research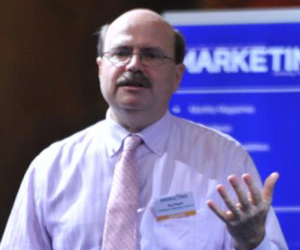 Hosted by the Wharton Club, Powell will reveal some key tips from his new book, Marketing Machine. Marketers are faced today with a host of challenges in delivering growing revenue in a predictable and cost-effective way. The market is more and more complex, with an...
read more
Marketers have the daunting task of predicting and understanding consumer behavior.

The Marketing Calculator Blog helps marketers stay ahead of the curve.