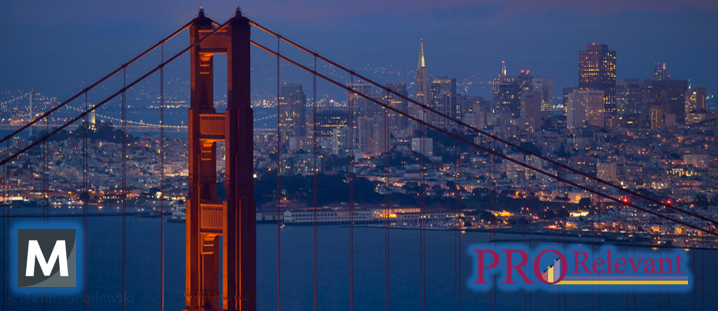 01 Feb

ProRelevant at MADS 2018

Data is being produced at an exponential rate. How can companies identify and collect meaningful data? How can they use this data to boost revenue and do it dollar for dollar more effectively? Identifying, interpreting and using data is at the core of modern business success.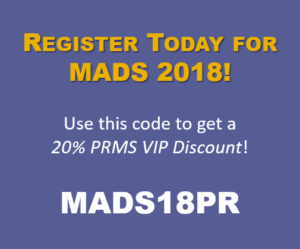 The Marketing & Analytic Sciences (MADS) conference brings data science and marketing analytics together to change and enhance business models and strategically achieve and exceed business goals.
The annual MADS Conference is an information-sharing forum where experts in data science and analytics meet. Insights on effective marketing measures abound. This year's focus is "Turning Data Into Dollars: Empowering Data Science and Marketing Analytics to Boost Bottom Line Impact." Discussions include how data can be used to drive specific business purposes,; what to do with the data and how it can help your company achieve better bottom-line results. Data is empowering companies and disrupting industries, changing the business landscape.When data science and marketing analytics are integrated effectively, it can drive revenue and cultivate meaningful customer relationships.
MADS is one event where data science and marketing analytics converge to change drive business models for long-term competitive advantage. The marriage of these two disciplines is essential to the sustainability and success of every business.
Meet with industry experts, exchange ideas with colleagues and add new contacts to your network. Guy Powell, Founder and President of ProRelevant Marketing Solutions and Dr. Pulak Ghosh, Professor of Data Analytics at the Indian Institute of Management, Bangalore, & ProRelevant Marketing Solutions, will speak on their topic, "Don't Show Me Data, Show Me
Insights. Show Me The MONEY!" on April 12 at 11:30am.
Data is meaningless unless you know where and how to gather it, then how to use it to best advantage. Join us at Hyatt Centric Fisherman's Wharf, San Francisco, in April to find out!