Golf is a Good Walk Spoiled

– Mark Twain
Golf is a game of yards & inches and one golfer has found a way to improve his game using modern techniques of Big Data, data modeling and advanced analytics. Players from The Royal and Ancient Golf Club of St Andrews to the manicured greens of Charlotte NC's Quail Hollow Club, all recognize that a 6-inch putt counts the same as a 300-yard drive, because it's the number of strokes you make in the game that matters in golf, not the distance the ball travels.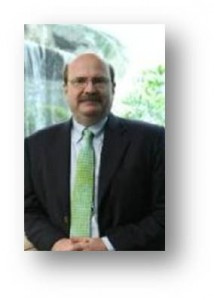 For a professional golfer, reducing the average number of strokes by even 1 stroke makes the difference in a winning season vs. a losing one. The PGA Tour average is a score of 71.1 and the PGA leader has an average score of 68.9 – the top 50 players are all under 70.5. It's apparent what a difference of even a single stroke can make for a golf pro!
What golf pros are learning (and some already know) is that they need to learn how to spot where to make those improvements, however incremental, that's what really matters. A recent Golf Digest article looked at how professional golfer Zach Johnson learned to improve his game by harnessing the power of big data and applying it to his game. By working with golf statistician Peter Sanders, Zach uncovered insights into his game and the way he played. At 5' 11" & 164 lb's, he knew that he was light on swing power and stood 130th in drive distance on the tour, he also knew was in the top 10 in terms of accuracy. While on the tour in late 2012, he had slipped to 87th in strokes gained by putting, but it was not something he saw clearly in the mountains of data he had access to. Working with Sanders, Zach was able to see where he could focus to lower hos average score. He found that focusing his attention on improvements in better targeting and in avoiding 3-putt greens paid off far better than trying to increase his distance by a few feet.
Within a month, Zach won at Colonial. He won again at the John Deere and by late May had risen to No. 1 in strokes gained in putting. Zach was headed back to the top of the leader board.
Today's marketer is in the same game. Winning in the marketplace or with a new product or brand launch is becoming more about being able to win market-share by inches, not yards. Yards of improvement for marketers are lost in history; today smaller and smaller increments are often gained at greater and greater cost – long-time marketers recognize it as the function of the Law of Diminishing Returns – the more you invest the less and less you get in incremental response. Forward-looking marketers can act more wisely, like Zach Johnson on the PGA tour did, by harnessing Big Data and Advanced Marketing Analytics (we call it Big Analytics) to disrupt the status quo in the marketplace and make rapid and substantial advances in the market.
Savvy CMOs know that proving marketing effectiveness and leveraging the insights becomes the lever to rapidly grow revenues and profits – budgets. When we interviewed Michael Buck when he was with Dell as head of their Global SMB Online marketing organization, he shared that because he could prove the ROI in his marketing and show a correlation between marketing investment and profit, he was given pretty much 'a blank check' to run his operation. Those were heady days in early social marketing and most marketers could not show an ROI from their work and were constantly being peppered with ROI / social issues – every penny was fought for in digital marketing. But Michael Buck knew how to show the ROI to those that funded his work.
Today we have more advanced marketing tactics, which includes first focusing on answering the right questions and then using the available tools & tactics to show where the marketing investment correlates directly to profits. These marketers are enjoying sales (and budget) increases that were at one time thought unattainable and they're employing forward-looking analytic techniques like Agent-Based Modeling (ABM), machine learning and artificial intelligence to track and improve the impact of marketing investments on the bottom line.
The discerning marketer is always on the lookout for something better, faster and stronger. With Big Data a golfer gets to spot their weakness and focus on the short game and accuracy; a marketer comes to understand where their media is dragging down their marketing effectiveness and move to improve it – in this quarter, not next year.
At ProRelevant, we see marketers as needing access to more data and more advanced analytics, not less when they're trying to tackle their strategic and tactical decision making. How they avoid getting swallowed up in all that data is the trick and marketers are investing in the solutions that bring them the ability to see past the bunkers, over the water hazard and target the hole more effectively. What they're investing in is not a half or 1% improvement in ROMI, but improvements that actually break the process wide open and allow for a 5 to 10 to 20% improvement that provides extraordinary lifts in revenue and a still bigger lift in profits. They're going for the birdie and ultimately, the eagle & a big win. If they're creative enough they'll maybe even get the albatross (for you non-golfers, that's 3 under par on a hole – the pièce de résistance of golf)
Managing to get atop the leaderboard is the objective of the professional golfer every week; keeping a marketing budget intact month to month is one threat to deal with, but getting a bump to expand and try something new is what marketers live for. Using Big Data more effectively and understanding how Big Analytics can deliver better answers is how marketing can deliver more revenue and profit and keep their budget and grow it.