Like all businesses, financial institutions find it difficult to measure their marketing efforts. Nevertheless, proving the return on investment (ROI) is key to marketing success. In its 6th annual Financial Marketing Trends survey by the Digital Banking Report, only 8 percent of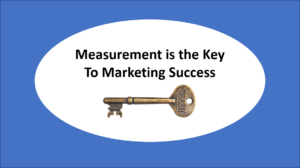 financial organizations said proving ROI was not a challenge. Meaning: Financial marketers are struggling with how to prove the value of the marketing efforts. Bottom line: Marketers are responsible for measurable results.
To drill deeper into this subject, go to the source at the MFT site.
For more on building the right measurement infrastructure combined with the right analytics, get on the list to receive the newest book at our launch discount: Marketing Machine by ProRelevant founder and president Guy R. Powell.
Come see us at the Marketing Analytics & Data Science (MADS) Conference 2018, April 11–13
#MarketingMachine #MADSConf