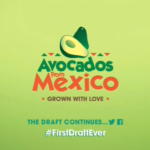 For the past three Super Bowls, I have highlighted Avocados From Mexico as one of my favorite commercials. I felt that its creative execution hit the mark for building strong branding and being easily searchable. Based on its ranking in paid search, organic search and social media, Merkle's Digital Bowl placed it in the No. 1 spot this year and last. It earned first place for search engine optimization by having a landing page, discoverable on desktop and mobile, title tags, descriptions, and URLs or hashtags. In paid search, ads on the first page of search results, ad copy related to the Super Bowl and landing page content reinforced the Super Bowl and directing viewers with a clear call to action scored high marks.
Avocados From Mexico did an excellent job tying in its Super Bowl ad with proper site tagging and strong creative. The brand appeared across social media, with a strong Twitter presence. On Facebook, a live video featured a chef making guacamole, with an extended version of its TV ad.
So was this winning creative effective? Did its $5M for its 30 seconds of fame deliver increased value? To determine if the ad investment from Avocados From Mexico (or any other brand) paid off, analyze the following:
Did sales go up immediately after?
Did perceptions of the brand grow, leading to measurable, increased future sales?
Was the brand able to increase its prices? Or was it able to win new distribution outlets?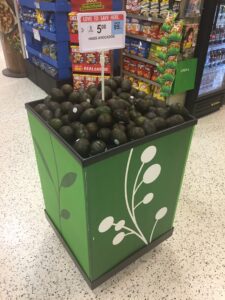 Advertising a perishable food item is a dicey proposition. You need plenty of product, but there are only so many trees on the farm. The ad during the game is too late to spur pre-game purchases. With limited supply, the result due to the increased demand should lead to higher prices. But unless there is a good connection with the brand logo and the reason for charging more, the strategy won't be as successful as it otherwise could be.
One notable slip that seemed to continue with the Avocados From Mexico's campaign was a missed opportunity to tie the brand to the commercial in the stores. In all past three years that the ad has appeared in the Super Bowl, the connection to the ad was nowhere to be found in the stores. The brand name was there, but there was no extra signage to point out these avocados were the same as those shown on TV. For maximum effectiveness, there needs to be a strong connection between the ad creative on TV and the display in the store.
As evidenced in the photos from my local Publix, Avocados From Mexico had good placement, but lacked signage linking the ad to the display. In my opinion, the brand could have done better by having in-store signage to connect the ad in the consumer's mind to the product on display in the store.
Hopefully they'll do better next year.
#MarketingMachine